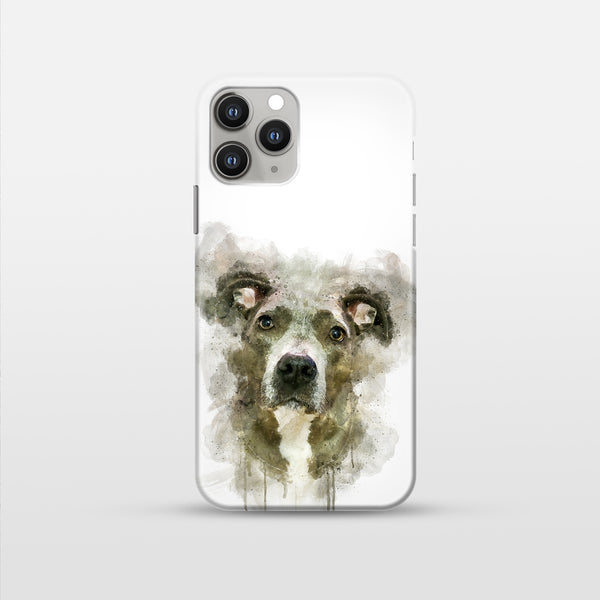 Watercolor Pet Print Phone Case
$39.95
$49.95
Description
Show off your pet with our NEW watercolor print! Using a range of proprietary photo editing techniques, create a beautiful, vibrant print of your pet. Designed with care by our fantastic artists, your case will feature a one of a kind professional print of your beloved pet, capturing their wonderful spirit, nature and uniqueness.
A one of a kind custom phone case with your beloved pet printed onto it. A Printy Pets phone case makes the perfect, thoughtful gift for yourself or for others.
Note: Designs are not painted, but hand-designed using a range of photo editing techniques.
Specification
Printy Pets Phone Case Features:


Solid & durable with transparent sides
Never-fade ink
Scratch resistant

Take on and off with ease
Precisely aligned port openings for camera, charging and headphones


Sizing Information:
iPhone 11
iPhone 11 Pro
iPhone 12
iPhone 12 Pro
iPhone 13
iPhone 13 Pro
CREATED IN USA
DESIGNED BY REAL ARTISTS
HELPING US SAVE LIVES
920 POSTS

101K FOLLOWERS
Proud pet parents, unite! @printypets
One of a kind pet designs made in the USA. Join the family! #PetLovers #PrintyPets
FOLLOW US ON INSTAGRAM